Warm greetings, Children of the Night. Today, I'm going to talk a little bit about quests and how they work in this early iteration of the game. Development-wise, we're at a junction where the background simulation is working in a relatively stable state; keeping track of minions and what they produce, saving the game state etc…
So the next logical step is to begin fleshing out the game experience through quests. After all, Dracula does need to get to England to look after some urgent matters!
Upgrade My Quests Please
So, I think it can be a bit of a tricky thing, implementing quests in a colony sim. It's a natural enough progression coming out of the tutorial. You can have something like "Build this room type and make sure it's up and running" but you can't just sort of do that forever.
So we find ourselves down one of the tricky ends of game design. Not only do we have to ensure an even flow (quests vs. how long it takes to complete them) but we have to start to incorporate some of the narrative now as well.
We've been busy working out how that all fits together, and the minion upgrade mechanic looks like just the ticket — but from a technical point of view, we've also had to implement the framework for the questing system itself.
We're pretty happy with how it's shaping up, our quests can have multiple tasks which need to be completed before quest completion, here's a sneak peak: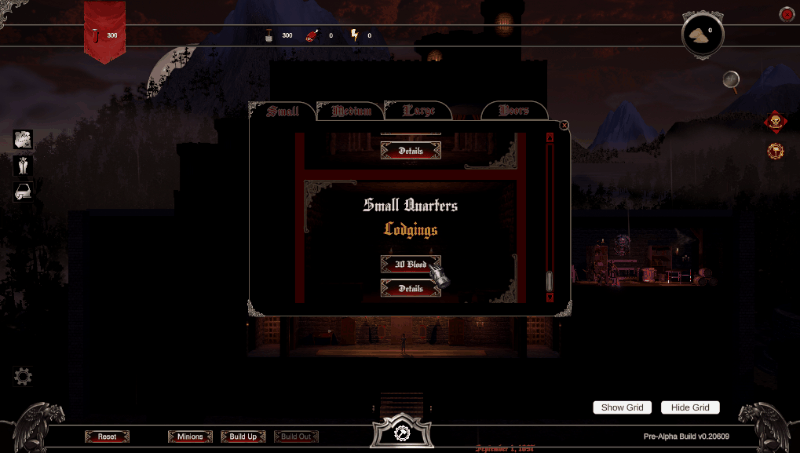 Dracula is Here!
Eagle-eyed readers might have spotted someone hanging around in the throne room in that gif above, yes it's true; Dracula has arrived.
He's not up to much *yet* but here's where you'll be able to manage things like the skill tree (or tech tree if you prefer), inventory & equipment and last but not least; you'll be able to dispatch Dracula to Transylvania to take part in other activities like feeding on the population, following up on quests, investigating things, sneaking up to things, running from things… But we need to keep some stuff for future devlogs, so stay tuned to hear and see more on the game's development!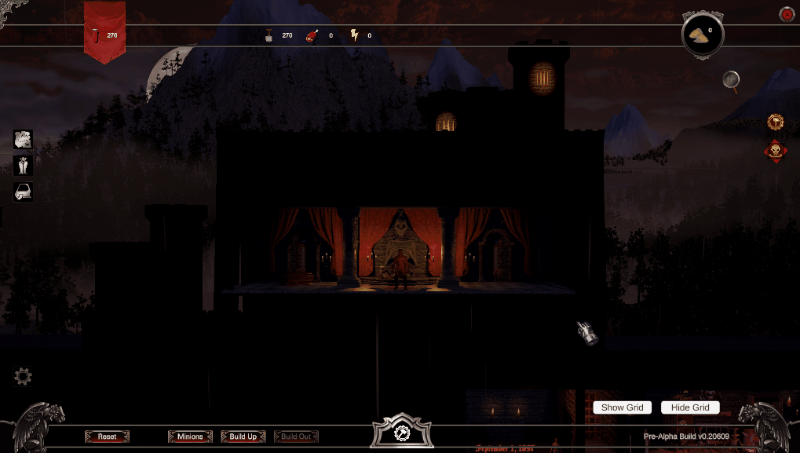 If you haven't done so already, make sure to visit the game's Steam page and hit that Wishlist button!
Thanks for reading and till next time!